vsrixyz
Screwdriver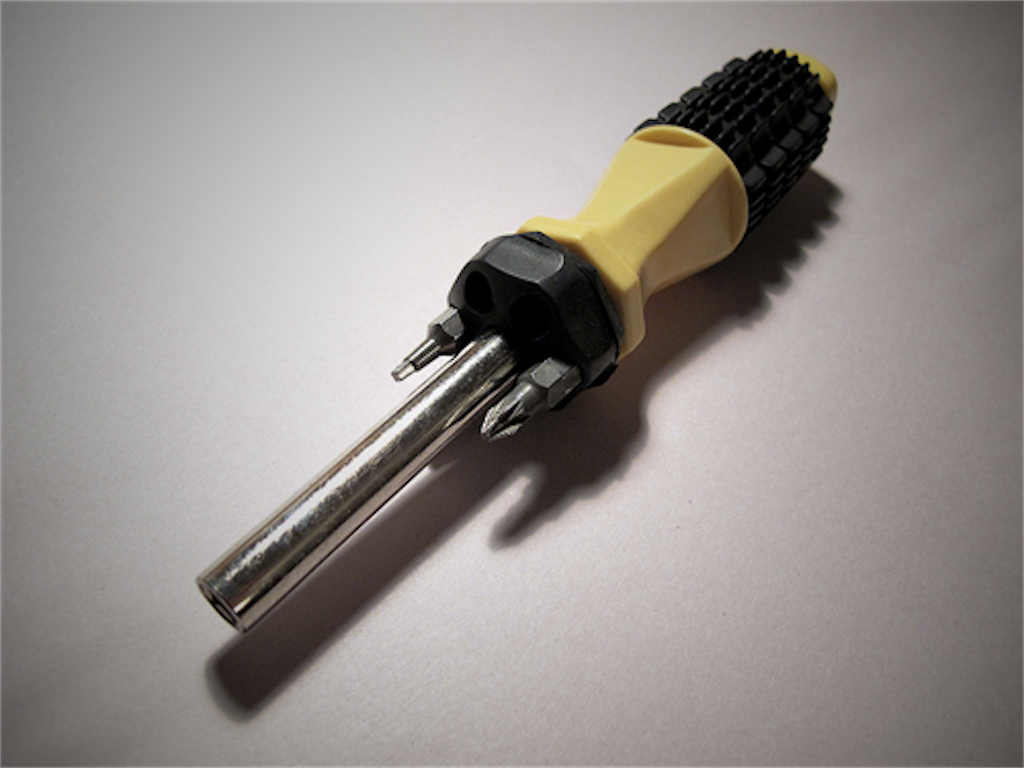 Considering I live in San Francisco, I should use terms like "nerdiest gig imaginable" with caution and care. I feel comfortable using it to describe my days at RezNet.
In second year university, I got a job connecting freshman students to the campus network. My duty was to march through the residences and 'sweep' the dorms floor by floor. Our team's mission: to connect first-years to Napster as soon as possible.
I showed up to London, ON, two weeks before the fall semester for training. The Forest City was deserted and I ended up wearing track pants a lot. I learned a bunch about TCP/IP settings, labyrinthine network protocols, and troubleshooting connection problems. At the end of the two weeks, we all had a pizza party and each of us were given a canvas pouch (not unlike a doctor's satchel) to carry notes and tools in. And by "tools" I mean this screwdriver.
One day we came across a PC running Windows 3.1. Only in "the nerdiest gig imaginable" would one encounter as much fervent nasal hollering and unbridled glee as I witnessed that day. Like moths to flame we gathered around the machine in this nervous blonde's dorm room. The poor thing must have felt like John Merrick, with these sweaty nerds tittering over her prehistoric operating system. When she asked if she would still be able to get connected, there were enough sarcastic responses in that room to fell an ox.
This screwdriver still comes in pretty handy.