vsrixyz
Practice Pad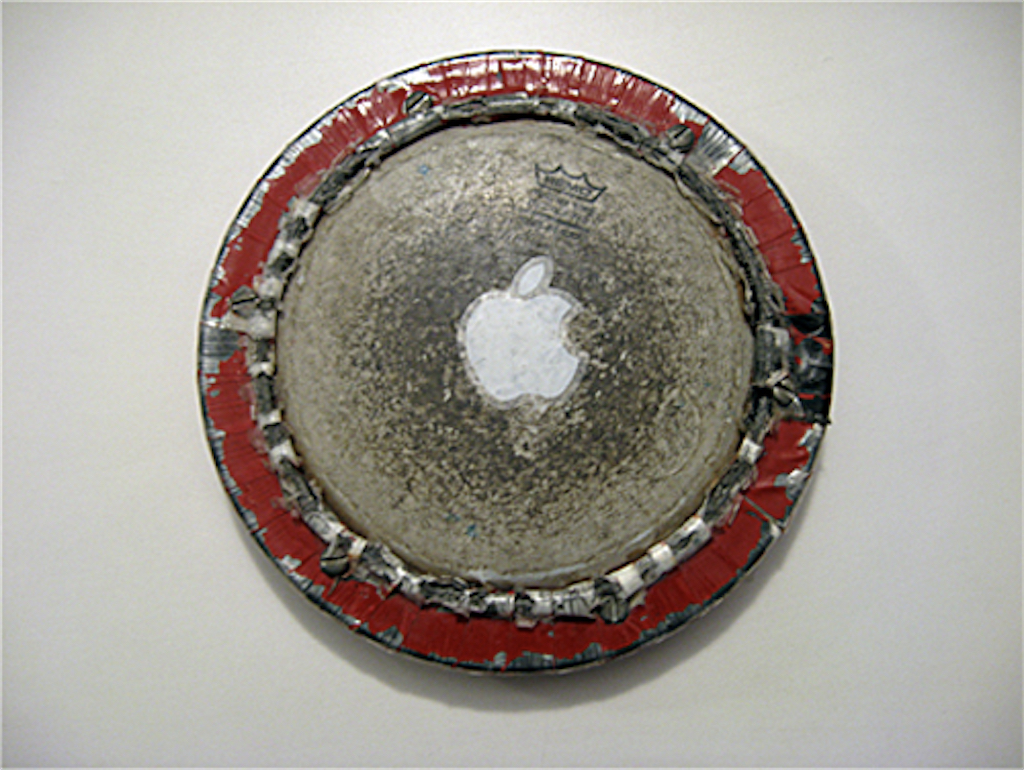 Moving to a new school in the sixth grade was just the catalyst my mom needed. I was racking up an easy six hours of TV per day in the mid-nineties (ask me about Matt Perry's pre-F•R•I•E•N•D•S television filmography) and she could probably smell the impending brain damage in my tiny skull. She wanted me to do something extra-curricular after school and suggested I join the concert band.
Because I was new to the school the kids enrolled in band were already a year up on their instruments. I couldn't even read music. I was also acutely aware of the cost of instrumental rentals. The cheapest option—$5 to buy a pair of drumsticks and $18 for a practice pad—also struck me as the easiest. An idiot can play the drums, I figured. (This would turn out to be true.)
I didn't even know what a practice pad was, so I received this 7" disk with a bit of surprise and skepticism. Even so, I practiced a lot, and had to cover the rim with tape (which I inexplicably painted red) when it started to crack. I became good enough to learn the lead snare in the Infinity March which at the time, was a pretty big deal. There's even a solo!
I owe my mom a solid.
This post was not paid for by Apple Computers.