vsrixyz
Pepper shaker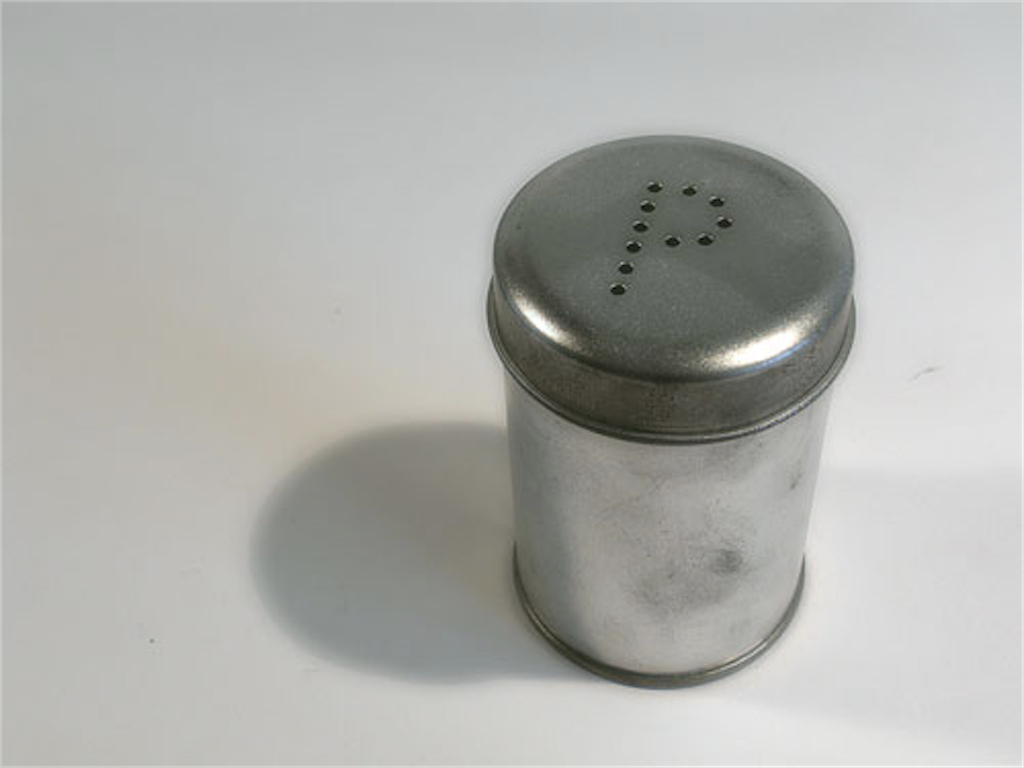 I rarely season things and even more rarely purchase homestuffs. But I could not resist these matching salt and pepper shakers in glorious aluminum.
I've never once used these shakers for their intended purpose. The shaker of salt found a life as container of Useful Things (to be discussed later), but I never could figure out what to do with this P. It barely fits a regulation sized marshmallow.
I actually tried selling it on Craigslist to no avail. Was two dollars two much? Maybe it was too little. Then again, who would buy this thing? It's been years and I still haven't figured out a way to make this thing useful. Perhaps I'm asking too much of the typical CL shopper.
I'll hang on to it for a bit longer. Maybe I'll make friends with someone named "Paul" and I can give him a single marshmallow as a gift, encased in this wonderful tin. An unlikely scenario I know, but I have friends with weirder names.