vsrixyz
Jewellery box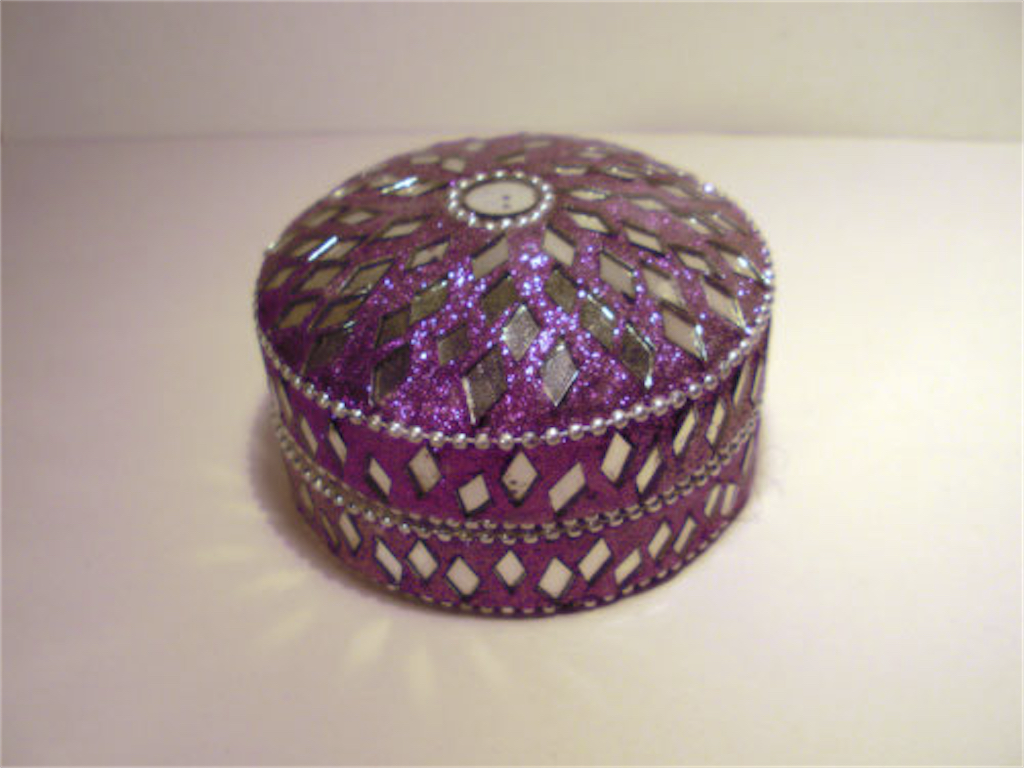 No trip to India is complete without picking up a fifty-cent handmade jewellery box slathered in diamond mirrors. After a fifteen minute haggling session, I managed to score this box (along with a dozen others) for about $10. 
After the hand-painted signs and omnipresent smell of diesel, the near-constant price negotiation is my favourite thing about India. No purchase can escape a discussion on price. Sometimes all I've had to do is walk, while a closely-following urchin talks his trinkets down from ridiculously overpriced to ridiculously underpriced with a persistent sales patter punctuated only by my insistence in broken Hindi that "no thanks, I don't really need a mirror-laden jewellery box. I don't even own jewellery."
Less than 100 metres later, I'm both the proud owner of a dozen such boxes and 200 rupees poorer. It presently holds baby powder.