Microphone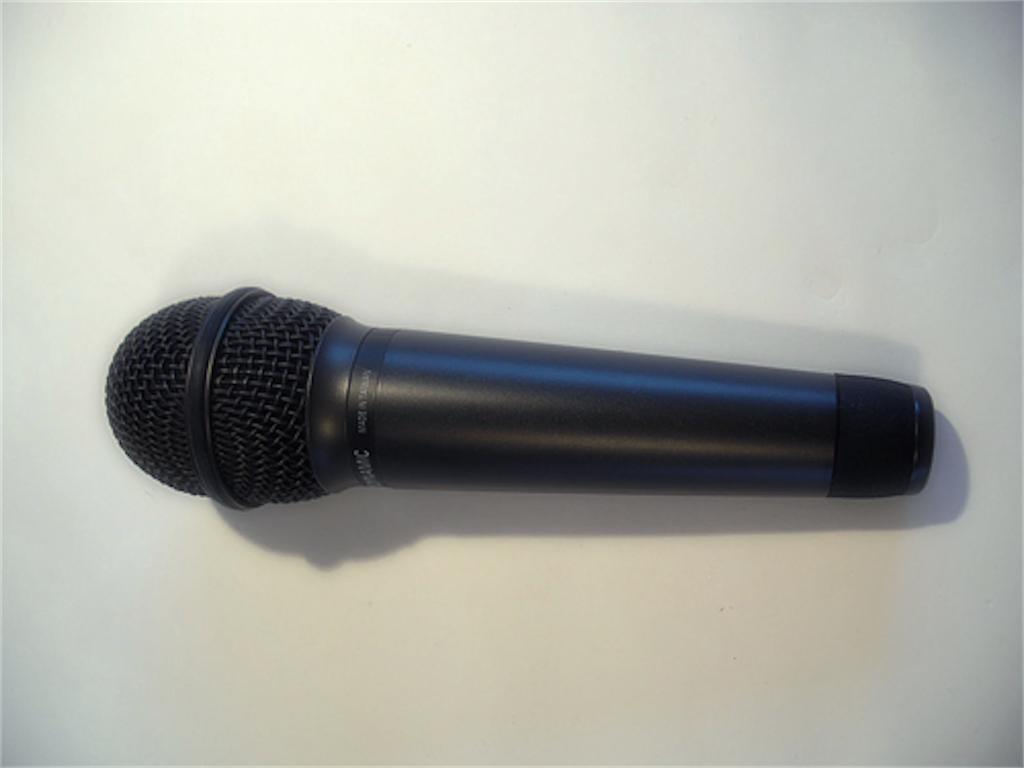 Like many people inoculated with the germ of music, I was in a band. The whole of our career fit snugly between two terms of second year university, when three friends and I turned my bedroom into a factory of noise. This microphone (along with a fifty pound power amplifier) was my investment into the enterprise.
My suggestion to be christened "Johnny Frenchtoast and the Bacon Strips" was firmly overruled, so we left it to a series of runoff ballots. We became known as Ladder Theory; a four-piece rock ensemble with guitar, bass guitar, drums and improbably, me on vocals.
I should point out briskly and emphatically, that no, I can't really sing, but every band needs a vocalist and only I volunteered. I was competent enough at song lyrics, which I crammed into the melodies Dana created on guitar. Our songs weren't terrible but… well, it's fortunate we all completed our degrees.
Besides, being in a band is about concomitantly creating tunes and spinning vivid fantasies about glories yet undelivered. About turning mundane moments into milestones that will surely factor into the band's mythology (or late-career VH1 special). It's about mulling over every polysyllabic phrase of middling interest as a possible album name. It's reclining in a deep bathtub of your own ego; while an outstretched toe twists a faucet to deliver warm daydreams.
OK, so maybe it's just me, but isn't the make-believe part of the fun? Why else would anyone buy leather pants?