vsrixyz
Medal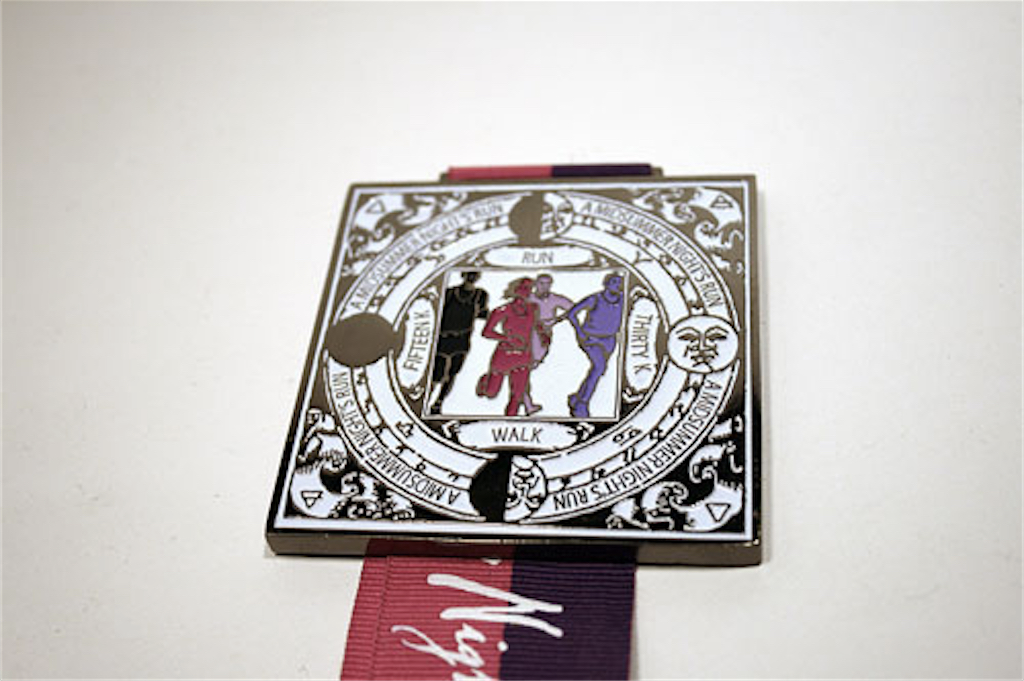 I don't believe in giving everyone a medal after a race. I know I didn't win (I wasn't trying to), but I still enjoyed myself. I don't know what I did to give the impression that I require such an extravagant level of validation. It's too much. Really.
That said, I know how to accept a medal graciously. And I'm not really against medals. I just don't think I merit them. Now that I have one though, I'm dying for an excuse to wear this out. But can I pull it off? (Nevermind, don't answer that.)
This year's Midsummer Night's Run is on August 21. See you there!