vsrixyz
Flash card reader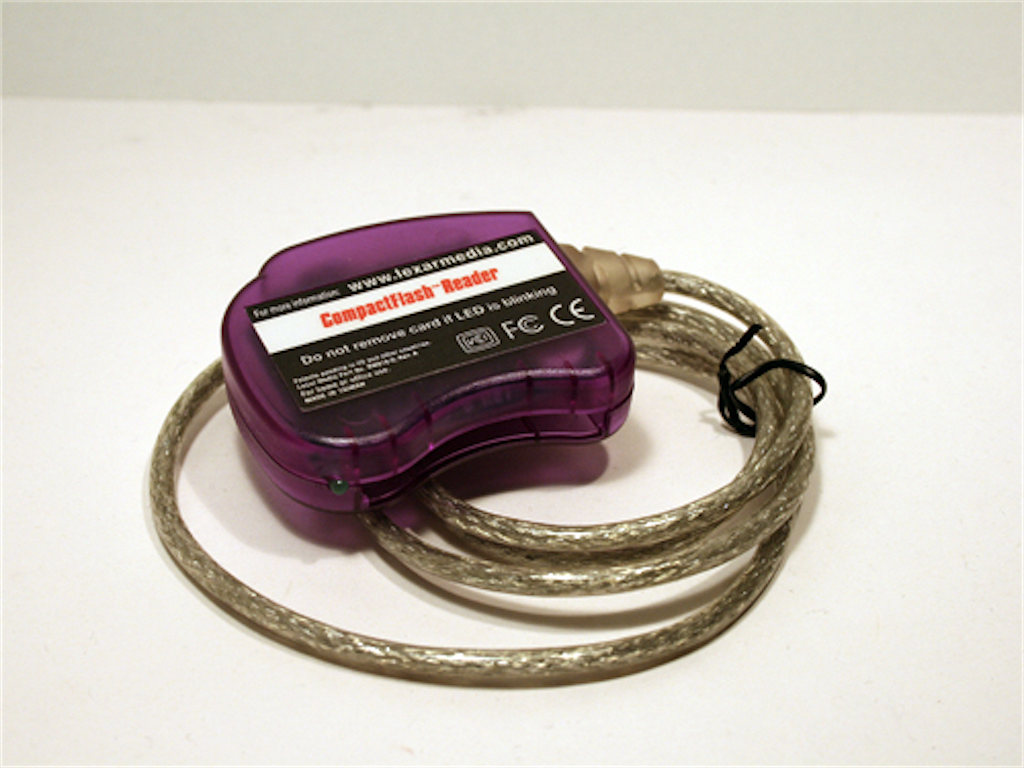 The world is a messed up place. I barely bought this five years ago and it does an admirable job at what it was meant to do. Namely:
Read compact flash cards.
Be durable.
Have a tough cord that is just the right length for multiple purposes.
Have a small LED and be purple.
And in those tasks it succeeded admirably. But now compact flash is a thing of the past.
It's too bad. CF cards were fun to hold; like data chips that you would find on Star Trek. But impatiently, electronic nature surged forward with a jolt, and all of a sudden this cord was too long and the cards too bulky. Just like that.
It seems everything we create shrinks away from us, becoming super efficient and smaller. Soon our photographs will be stored on objects smaller than powder. As though the world of mass-having objects is turning into energy. That's messed up, right?