vsrixyz
Blue unicorn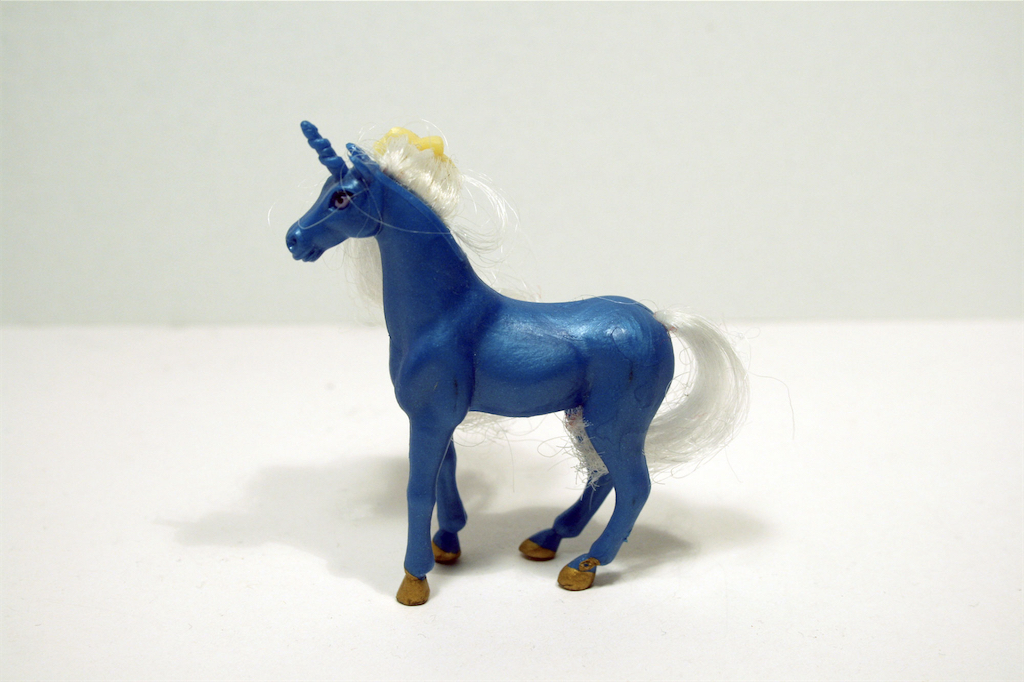 I got this from my boss for Christmas. Let me explain.
I'm not really an equine enthusiast, but in recent years I have been saddled (ho ho) with a reputation as a unicorn lover. This was probably helped in no small part by my commitment to frequently wearing a pink t-shirt emblazoned with a unicorn (and rainbows (and stars)).
I would wear this shirt to work in a pathologically enthusiastic embrace of that cultural institution known as "Casual Friday."  Whether by coincidence or conscious effort (I'll never tell), the unicorn shirt would appear on those Fridays we got paid. Unicorn Power became a herald of fortune and good times.

It's also the most effective way to become known as a freak with a unicorn fetish. At the company Christmas party, I found this toy Unicorn stuffed in my stocking. It wasn't the only one.