vsrixyz
Blue Notebook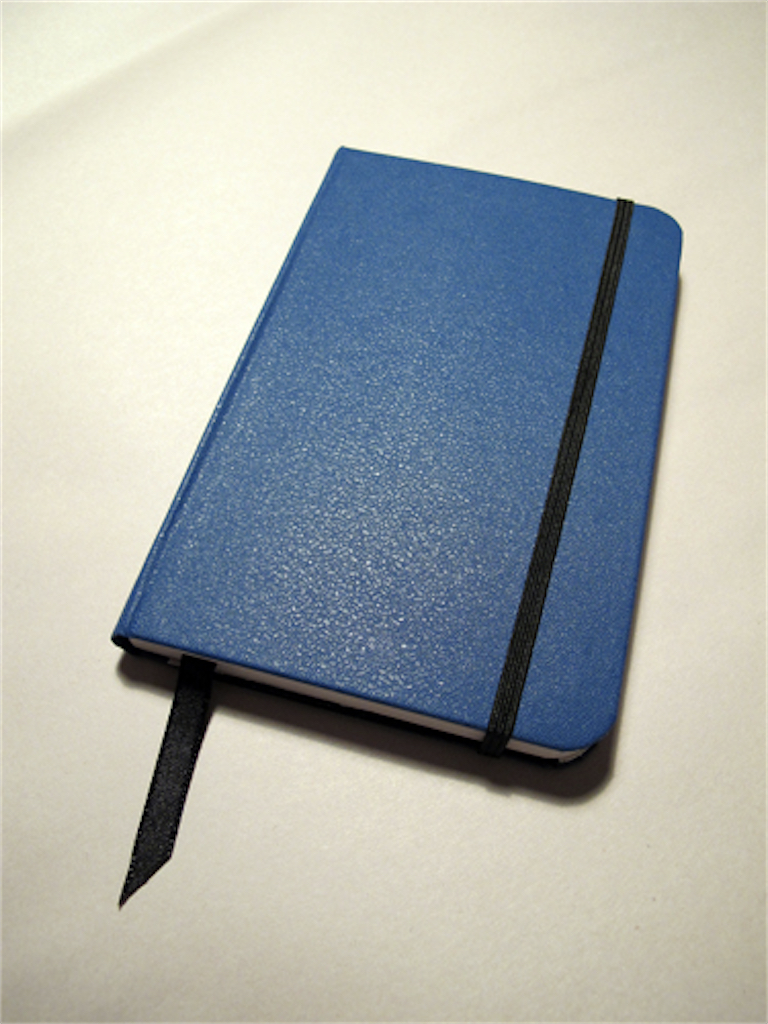 To know me, is to know about my fetish for notebooks. I'm not precious about it mind you. You won't hear me dropping terms like "tactile" nor waxing pretentious about the paper quality (although, paper quality is important). I just like writing my ideas down on paper. In fact, for years my go-to was a quad-ruled Hilroy, so don't be thinking I'm fancy or nothin'. I even drop my Gs on occasion. I'm one of you, unwashed masses. Don't keep your distance.
But enough with the apologies and references to Evita. I picked up this beaut at the Dragon City Mall in Toronto's Chinatown. This was during my Small Notebook period, where I was obsessed with finding the perfect pocket notebook. Moleskine Cahiers were a bit fragile for my liking, and other 3x5s seemed to be too expensive or lacking that certain je ne sais quoi. (OK. I guess I am precious about it.) 
Then I discovered this hardcover bad boy for $2. Like anyone in the face of a bargain, I became benumbed with stupidity. I ignored the fact that this book was lined (not grid ruled) and that it was too thick to fit in my pants' back pocket. I was sold by its price and price alone. That and it has a pretty cool pocket inside. Of course, I've never used it.
Yours for $1.50!