Everything becomes Jessica eventually
I used to be with it, but then they changed what it was. Now what I'm with isn't it, and what's it seems weird and scary to me. It'll happen to you…
–Abraham Simpson, The Simpsons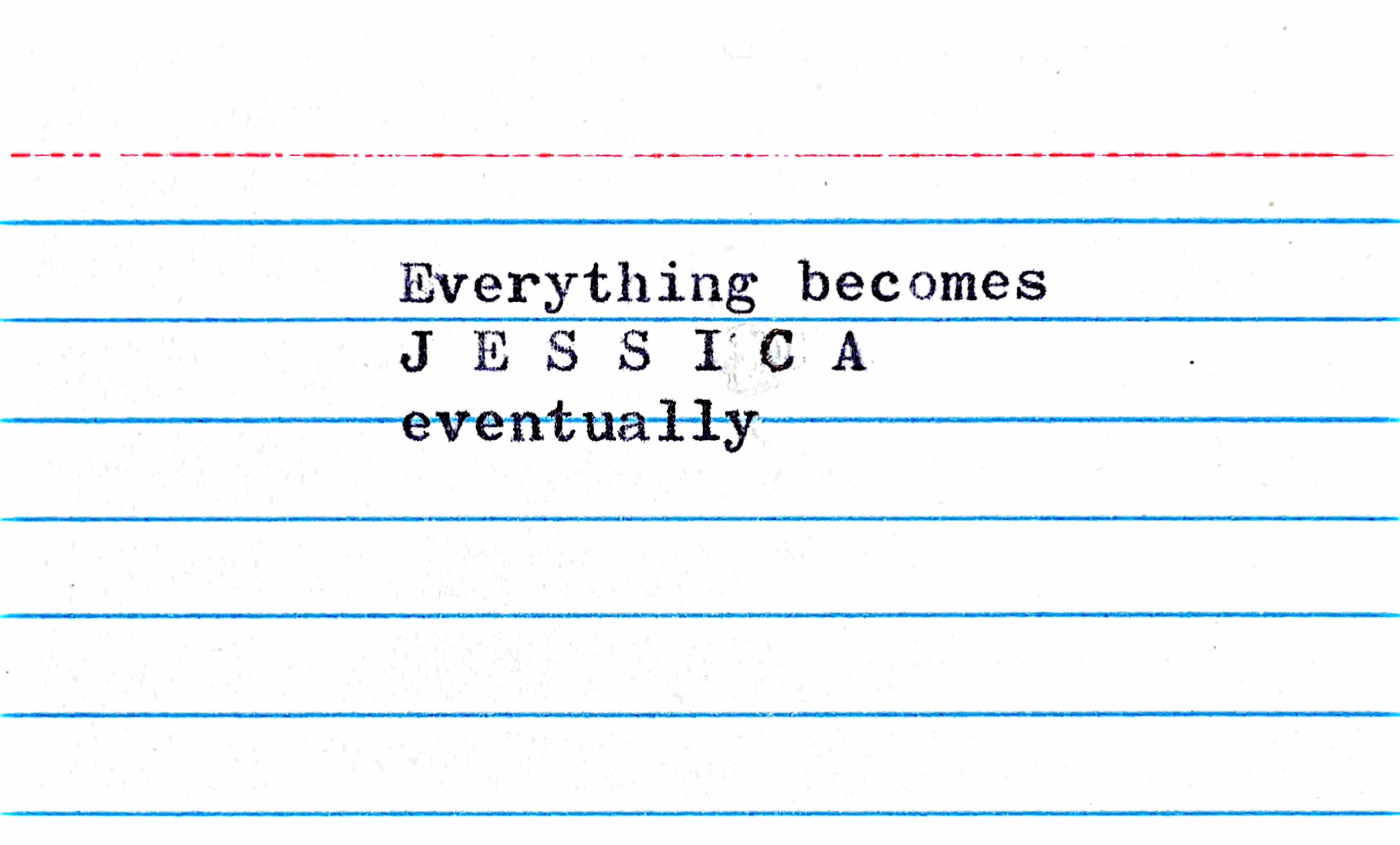 I used to be with it, but then they changed what it was. Now what I'm with isn't it, and what's it seems weird and scary to me. It'll happen to you… –Abraham Simpson
When William Shakespeare needed an exotic-sounding name for The Merchant of Venice, he invented the name "Jessica." You probably don't consider Jessica particularly exotic-sounding. On the contrary, in the 1980s it was the top-ranked name for girls in North America, only to be unseated by Ashley. (You know how Ashleys are.)
This change is partly because Repetition breeds affection, but also because of history.
Yesterday's eccentric is today's normie. Hard-to-believe heresies (heliocentricity, germ theory, skinny jeans) settle into modern mundanities. Perhaps this very idea seems obvious and hum-drum but for Pete's sake: you are witnessing alchemy at work.
Over four-hundred years, generations of mouths chewed a word from one meaning to another. A name that was new and hot now tastes old and busted. In 50 years, a playwright might employ this dusty name to convey "elder woman of a bygone era" (like Agnes or Gertrude today). In another lifetime it may be rescued from obscurity (yet again) to become the most popular new name, for boys, in 2148.
This is not to pick on poor Jessicas.
This is the gentlest reminder that you are probably wrong about everything. All of it changes while you barely notice. What's punk becomes mainstream. What's mainstream becomes old and problematic. What's old becomes obscure. What's obscure becomes punk.
You think you're on the "right side of history," gripping a shiny bauble of truth, but there are no sides in the river of history. Only the ceaseless kneading of time against everything you know to be true.
When the world feels like too much too handle, just wait, just be. For good and for ill, everything becomes Jessica eventually.