vsrixyz
You always feel better after a bike ride
Learn where your light switch is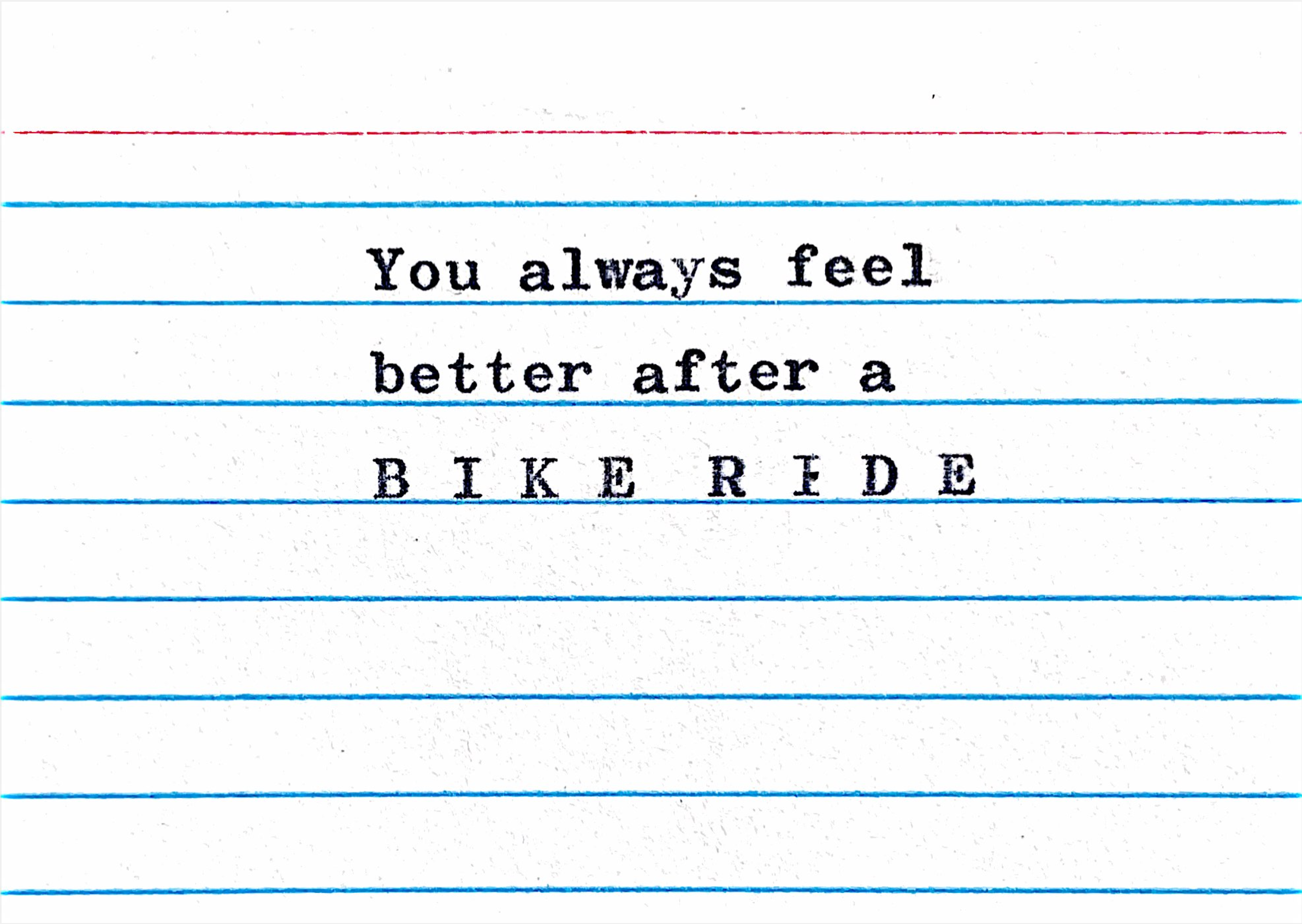 These seven words (a gift from a new friend) have served me well all summer: "You always feel better after a bike ride."
A bike ride provides near-instant relief for crabbiness, fatigue, stress or all three. No treatment is 100% effective, but it's rare to feel worse after a stint on two wheels.
If you don't have a bike or know how to ride one, you'll be happy to know that substitutions aren't just allowed, they're encouraged.
Everyone has their own version of "bike ride." What's the activity in your life that lifts your spirits automagically? Some criteria for these activities:
They take the form of doing rather than consuming
They activate your body more than your mind
They shouldn't make you a worse person
They can be done alone (because this is medicine)
No matter what you choose, it should be meaningful because you must be willing and able to dose yourself, because No one is coming to save you.
Learn where your light switch is, and you can always find your way out of darkness.